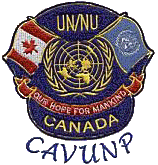 Bob Titus, CD President
CAVUNP Calgary Chapter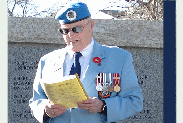 PO Box 42003
Southland Crossing
RPO, Calgary, AB
T2J 7A6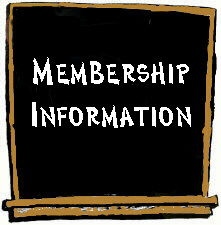 Join or Renew your membership:
Inital $35.
Renewal $25. a year
Last Updated:
New Link added: Asbestos mesothelioma
04 Dec 2017


CAVUNP is a National Association representing men and women of the Canadian Armed Forces, Federal, Provincial and Municipal police services, and civilians who have served Canada and the international community for over the past fifty-five years on Peacekeeping missions throughout the world.
In concert with the National Goals and Objectives of CAVUNP, the Calgary Chapter's primary objective is to support all Peacekeeping Veterans and their families. Our objectives include a comprehensive education program for our young Canadians in the role Canada plays with respect to the United Nations and other international Peacekeeping missions. This is accomplished by members of the Calgary Chapter working closely with the staff of the Military Museums, located on Crowchild Trail. Thank you for accessing our website! In the Service of Peace.
Bob Titus, CD President


<![if !supportLists]>


<![endif]>




If you have any question(s) or comment(s) please contact the Webmaster


Any members who wish to have their bio posted here are welcome to contact me at: danielle@boudreau.com